We bring our "A" team of experienced, customer
focused problem solvers to every project
At Veeva RTSM, we're as proud of our ability to manage the real-life demands of clinical trials as we are of our technology.
We believe in simplicity. Our reliable, responsive, and user friendly RTSM interface has complex and powerful thinking inside that simplifies processes, delivering the information you need to run your trial.
We're customer focused. Our team responds promptly, delivering expert guidance and support. Veeva RTSM extends your team's resources, giving each project the attention needed for a successful study.
We believe in win-win solutions. We view our clients as valued partners and seek solutions that benefit all.
Steve Simmerman
General Manager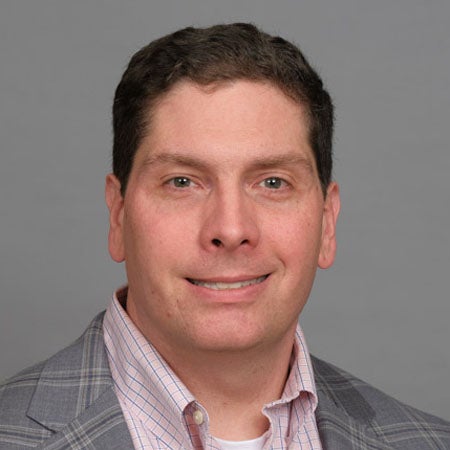 Steve Simmerman has the overall responsibility for the Veeva Randomization and Trial Supply Management (RTSM) business. He joined Veeva in 2012 and previously served as Veeva's Vice President of Commercial Services. His experiences as a collegiate Rower gave him a deeply ingrained belief in teamwork and training.
And he never misses an opportunity to wear orange!
One of his favorite quotes:
"Execution matters most" – Peter Gassner
Natalie Townsend
Vice President, Veeva RTSM Strategy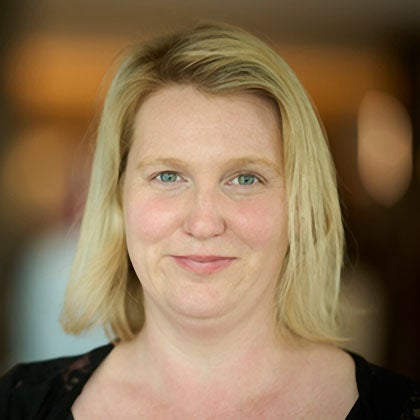 As VP Strategy, Natalie has over 18 years RTSM experience and is responsible for growing Veeva's RTSM presence and providing thought leadership in this space. Natalie began her career at Clinphone. As part of the technical helpdesk, she was exposed to an array of customer experiences and applied this to other roles within the company such as RTSM project management and eclinical implementation.
Following the acquisition of Clinphone Natalie moved into the Parexel organization as a client technology partner, both selling and delivering eclinical platform solutions and complex integrations. In 2017 she moved to Medidata to focus on pre-sales, delivering demonstrations and technical expertise on products including RTSM before joining Veeva in 2020.
Her favorite business quote:
"Success breeds complacency. Complacency breeds failure. Only the paranoid survive." – Andy Grove
Steve Zimmerman
Vice President, Product and Engineering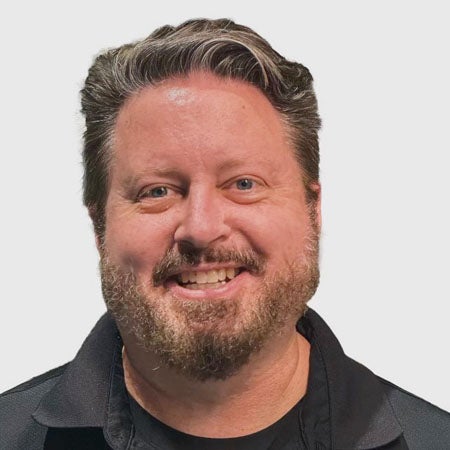 Steve Zimmerman is the founder and chief architect of the RTSM system. He founded Veracity Logic in 2003, and served as Chief Technology Officer, helping the company establish a reputation for reliability and responsiveness. In 2021, Veracity Logic was acquired to create Veeva RTSM.
Prior to this, Steve was an architectural consultant on the Microsoft Development platform for a number of companies around the country and was a columnist for Microsoft Internet Developer magazine. He has a Master's degree in computer engineering and enjoys raising Japanese koi fish.
He is a hands-on type leader and continues to enhance the Veeva RTSM core system.
"We've built a lean, nimble and efficient team – we love what we do and go the extra mile to make sure your trial goes right. When you work with us, you'll be treated as a valued client, not just another study. " – Steve Zimmerman, Founder
Amie Ehlin
Vice President, RTSM Services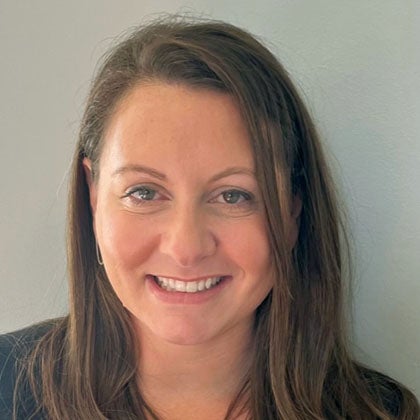 As VP, RTSM Services, Amie is responsible for customer satisfaction and ensuring the product is scalable while we grow. An experienced leader in the pharmaceuticals industry, she brings strong program and project management skills, building on a degree in Business Administration and Education from Drexel University.
Her background includes successfully building and leading teams, delivering documented processes for new systems, and overseeing growth at both Greenphire and Clinical Ink.
In her free time, Amie enjoys comedy shows, trips to the beach, and sporting events.
Her favorite quote is:
"Doing the right thing isn't always easy – in fact, sometimes it's real hard – but just remember that doing the right thing is always right."
Seth Fox
Senior Manager, RTSM Sales
Seth Fox is Veeva RTSM's Global Sales Leader, responsible for managing a team of Account Partners in the US and EU to support our Pharmaceutical, CRO, and Medtech RTSM customers.
He brings 9 years of clinical trials business development and SaaS experience to the role, having worked at full-service CROs supporting both Pharma and Medical Device, as well as 4+ years with Veeva. Originally from Pennsylvania, Seth graduated from Temple University and currently resides in Bucks County, PA with his family.
Outside of work, his two young daughters keep him busy, but likes to spend any free time on the water fly fishing or in the kitchen honing his chef skills.
His favorite quote is:
"Do not let what you cannot do interfere with what you can do."
Ready to see how we can help? Learn how Veeva RTSM can give you more control over your clinical trial.
"You've made things very easy for us, been very responsive and very easy to work with…" – Project Manager, Sponsor